I'm back from the dead for a bit. UC Berkeley lives up to its reputation: academic is killer. Thus, I don't have time to draw/paint these days.

Some news...
*I created a new DA modeling account here
poisontimes.deviantart.com/
. I'll be adding more photos soon.

*I'm a blogger for UC Berkeley's Caliber magazine, and write for two columns: Telegraph Treasures and Book Corner. Here is the link to the author archive:
calibermag.org/articles/author…
*I'm working on a novel, and am currently on Chapter 6, and on page 84 (in the notebook)
*I'm almost finished with a fantasy-romance-erotica short story, with a Snow Queen as the protagonist.
*I dressed up as Batgirl all day for Halloween today.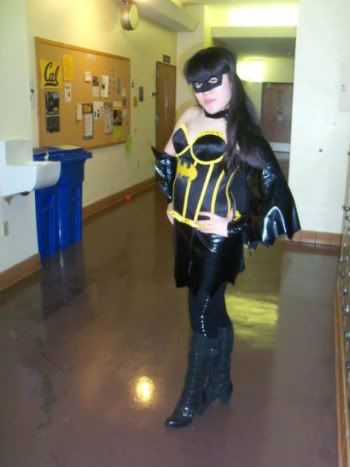 Happy Halloween, everyone! <3